Tired of not knowing the concepts you need to master, and where to go to learn these concepts to make solid DJ mixes? Or maybe you are just tired of not knowing how to improve your dj mix? Well, wake up because Aeon Psych is here to teach you everything you need to know to level up and learn the exact thought process he uses while DJing!
This complete series includes the starter series covering rekordbox 6 software, and then continues with the advanced series containing all of Aeon's advanced tips/tricks/methods used while DJing using his primary setup on Traktor Pro 3 software (which a lot of it can be translated universally, regardless of software).


Examples of covered topics:
Song phrasing
What to mix, how to mix, where to mix, and when to mix
Includes mixing examples:
Drop mixing
Mashups
Chopping / Juggling
Echo + Fade + Cutting
Tempo/bpm transitions
Up to +- 30 bpm ranges.
Mixing In/Out of key
More detailed than explained in the starter series.
FX (setup of FXs mostly specific to Traktor Pro DJ software)
Effects I use
When I use them
How I use them
---
Insane Bonuses:
Advanced song collection management tips.
Transitioning through genres
Tips for changing genres
Alien Scratch
Learn the secret(s) behind Aeon's scratching style dubbed the "Alien Scratch"!
Out of this world track selection
Learn Aeon's secrets for selecting tracks.
Mistakes? What Mistakes?
Learn Aeon's tips for masking mistakes, and/or using them to your advantage
"In My Mind" Mixing
Watch and learn from me as I reveal my real-time thought process during mixes I do.
---
Even More Bonuses:
This bundle includes the ENTIRE Starter + Advanced series!
Cut down on learning frustration.
Drastically reduce time invested searching for concepts and techniques to learn.
Learn what is needed, don't learn what isn't.
Incorporate a new creative outlet for yourself.
Take music playing/listening to the next level.
Provide creative outlets for others.
Inspire, motivate, and uplift others with your mixes and performances
And More!



This training will cut down on the time and frustration revolving around learning how to DJ, and get you making solid mixes just like Aeon today!
Covered Topics [Starter Series]:
Available in days

days after you enroll

Introduction
Available in days

days after you enroll

Software Settings Overview
Available in days

days after you enroll

Controller Setups
Covered Topics [Advanced Series]: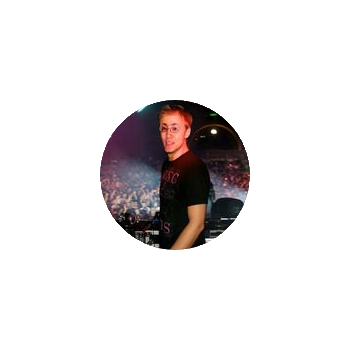 Hello, I am Aeon!


I have put in over 800 hours learning and experimenting with what works and doesn't work with mixing music (documented on mixcloud.com/aeonpsych as well as twitch.tv/aeonpsych).
As I originally taught myself (through watching other DJs mix, watching tutorial videos, YouTube videos, searching forums, etc.), I found that it was actually really difficult and/or time consuming to find all the specific and relevant information I needed to learn certain techniques. Combine this with a decent amount of interest from others in learning from me, I figured it would be more efficient to consolidate all my knowledge on the subject into nice, convenient and easy to follow packages.

Realizing I also have knowledge on a variety of other subjects people would be interested in learning, I figured it would be best to just incorporate all of this into 1 place. As a result, I have invested many months putting all of my knowledge together into individually packaged series on this site for your enjoyment!
Dream big, achieve bigger, and may all your dreams become reality!
-Aeon Psych
Included Series
This bundle pack includes access to each of the following series: