This is a shell for a bundled starter pack, which includes a starter course for each specific DJ software [Native Instruments Traktor Pro, Pioneer Rekordbox DJ, and Virtual DJ]. You will receive lifetime access to all 3 courses, and any future updates to them.
Examples of covered topics:
No controller? No problem!
Basics of mixing with no DJ controller or turntables.

DJ controller recommendations based on budget and preference.
Basic setup of controller and software.
Where/how to find and obtain tracks.
Song structure [Primarily house and other traditional EDM style genres].
Tips for organizing your collection of songs.
Basics of mixing within song musical key(s).
Basics of tempo matching 2 different songs.
With and without sync feature [using software as a guide]

Basic transitions to create a seamless, continuous mix.
Learn where to do basic transitions
Learn how to do basic transitions
Learn when to do basic transitions
What to do when you aren't actively mixing.
*Individual courses are available that feature other software such as Virtual DJ, Native Instruments Traktor Pro, as well as Pioneer Rekordbox, if you prefer only single software learning experience!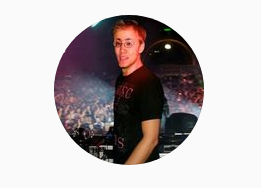 Your Coach, Aeon Psych
Hello, I am Aeon!
I have put in over 800 hours learning and experimenting with what works and doesn't work with mixing music (documented on mixcloud.com/aeonpsych as well as twitch.tv/aeonpsych). As I originally taught myself (through watching other DJs mix, watching tutorial videos, YouTube videos, searching forums, etc.), I found that it was actually really difficult and/or time consuming to find all the specific and relevant information I needed to learn certain techniques. Combine this with a decent amount of interest from others in learning from me, I figured it would be more efficient to consolidate all my knowledge on the subject into nice convenient and easy to follow training packages.

Realizing I also have knowledge on a variety of other subjects people would be interested in learning, I figured it would be more efficient to just incorporate all of this into 1 place. As a result, I have invested many months putting all of my knowledge together into individually packaged courses on this site for your enjoyment!
Dream big, achieve bigger, and may all your dreams become reality!
-Aeon Psych

Frequently Asked Questions
Can I get a refund if I'm unhappy with my purchase?
If you are unsatisfied with the starter pack, reach out to us to see if your purchase is eligible for a refund.